Watch more of our You Ask, We Answer video series here!
______________________

People often ask if we offer custom jewelry - absolutely, we do! In fact, majority of our inventory is designed and crafted in-house in our open-air custom design shops! We love being able to help bring our clients ideas and visions to life - it's such an honor to create such special, one-of-a-kind pieces that will be cherished forever. Our custom designs are completed in-house by our skilled team of Master Jewelers, and crafted with the most excellent care and attention to detail. We strive to create heirloom-worthy pieces for you, that can be passed down for generations.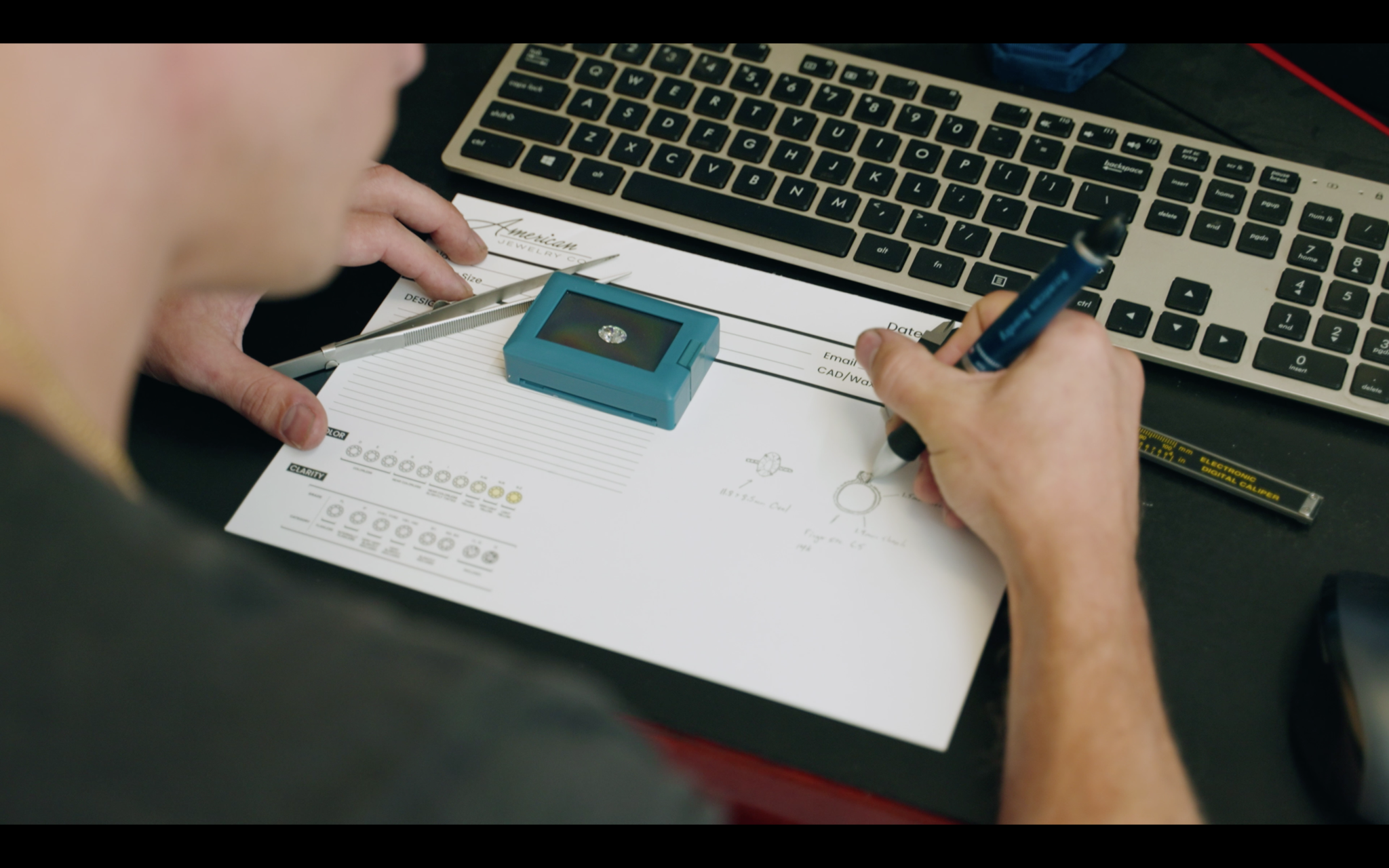 How does the custom design process work?
To begin a custom design, you're welcome to schedule an appointment or stop in at your convenience to meet with a stylist and discuss your ideas! Once a design concept is nailed down through the consulting process and you've been officially added to our production line-up, one of our in-house Master Jewelers will then create a CAD rendering of the piece and will send to you for approval to start the process! After the rendering is approved and any edits needed have been made, production of your piece will begin. We utilize the most current and state-of-the-art technology to create our custom pieces, from our design programs to our 3D printers that grow the wax models of what your piece will look like. As part of the approval process, you are able to come see and try on the 3D printed wax model of the piece being designed, to ensure everything is to scale and how you are envisioning your dream piece to be! After the approval of the CAD and wax model are completed, your piece will be moved into the casting phase - whether you choose white, yellow, rose gold, or platinum, all of our casting is done in-house! After your design has been cast into the metal of your choosing, our jewelers will start the polishing and intricate stone-setting process to get your piece to completion.  Your completed piece will typically be ready for pick-up or shipment in about 4-6 weeks! From start to finish, our whole custom design timeframe is about 4-6 weeks.
Can I bring pictures or drawings of the jewelry I want to have made?
Absolutely! We typically will have clients show us inspiration pictures from social media or screenshots with details of the ideas they have for their dream piece. Even a rough sketch of what you have in mind is great to bring to show our stylists!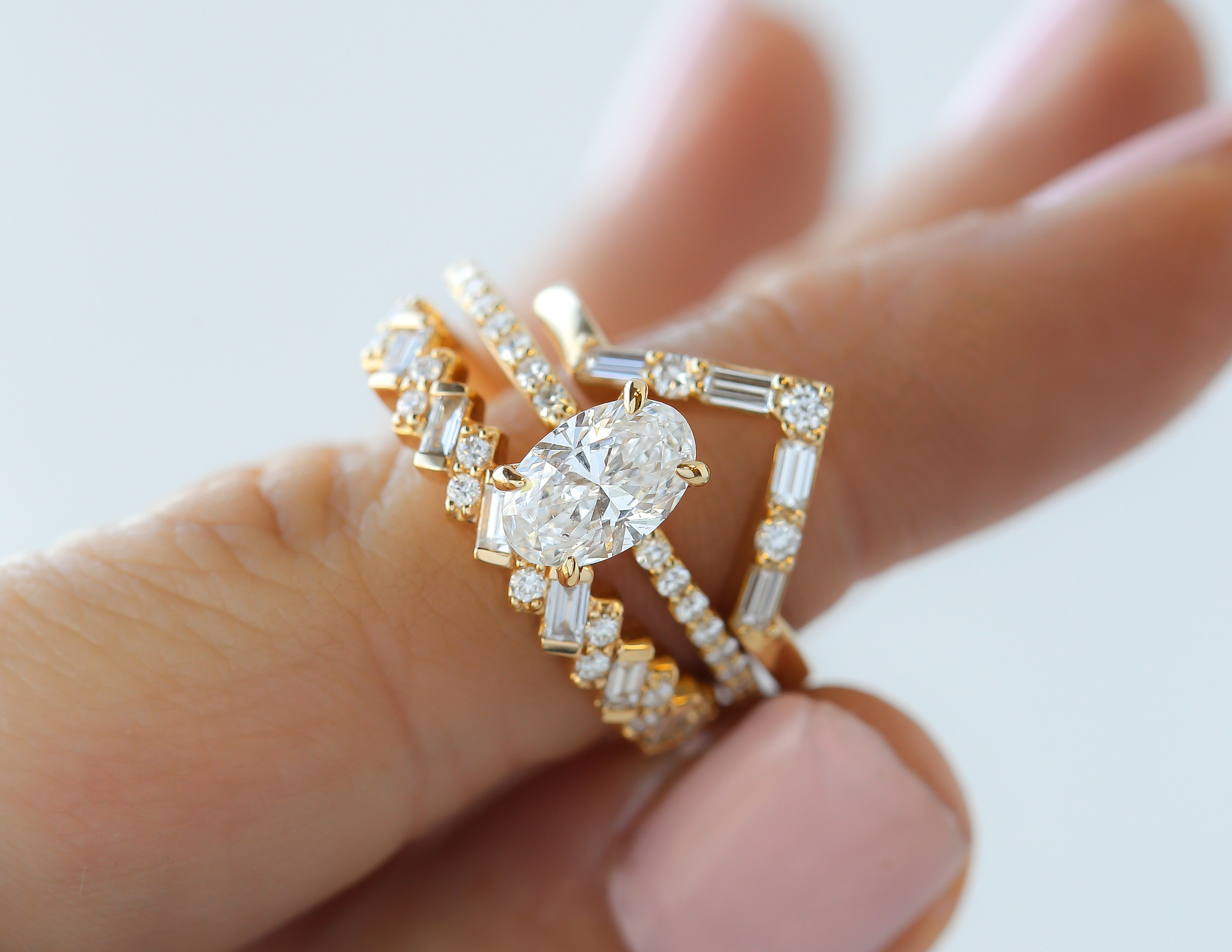 What if I have gold or gemstones to use within my new design?
Bring it all in! Our stylists will take a look at everything you bring to see what can be incorporated into the new design. We can work with heirloom stones and reuse pieces of unworn jewelry if they are applicable for the new jewelry piece!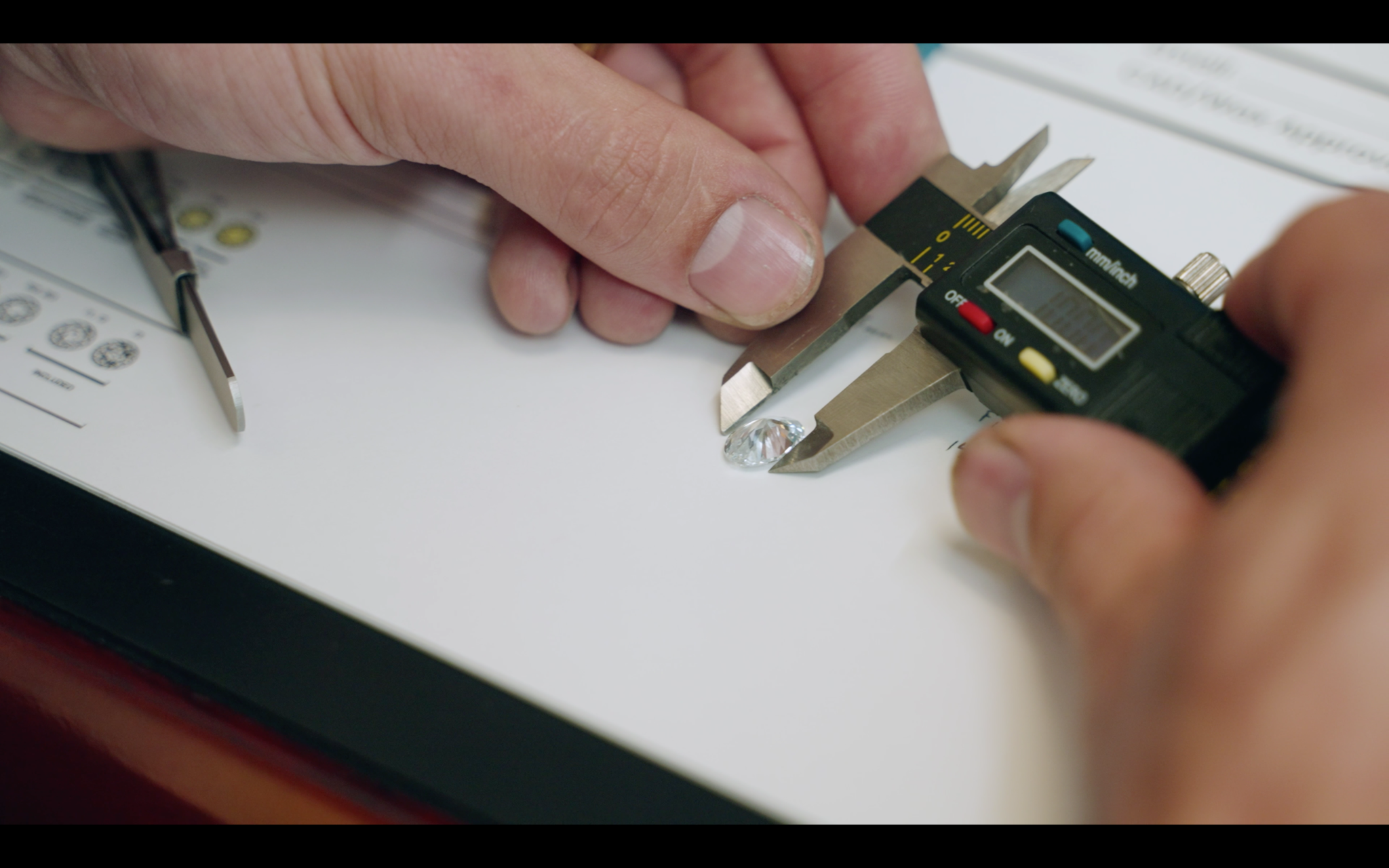 Does anything come with my new custom designed jewelry?
We offer to do a complimentary insurance appraisal with any new piece we design! To learn more about what an insurance appraisal entails, take a look at our post here!