Watch more of our You Ask, We Answer video series here!
______________________________________________


If you're looking for a white metal aesthetic, the two popular choices for fine jewelry are white gold or platinum, but which one is right for you? Many people ask what the difference is between the two metals, so we're here to break it down for you!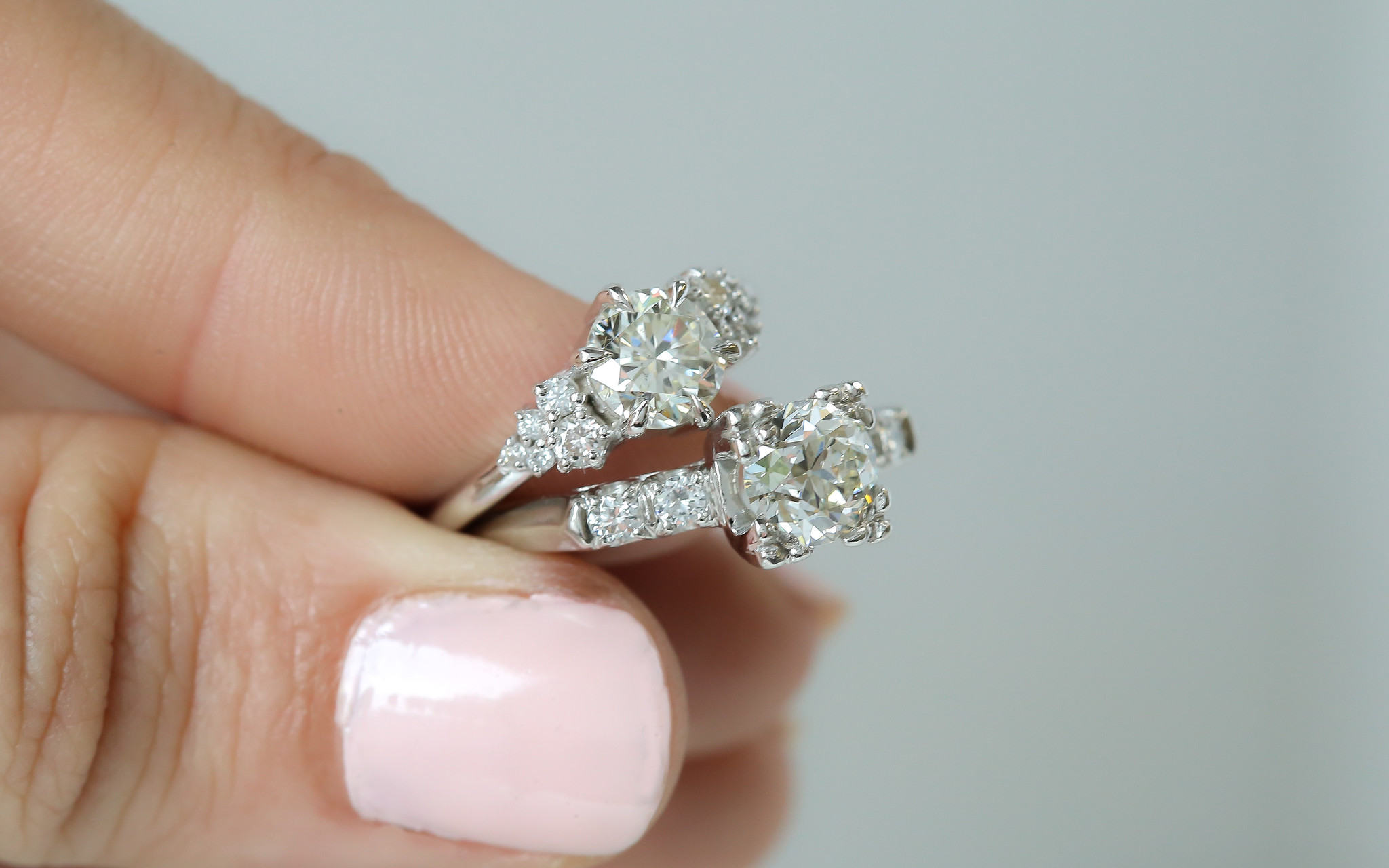 They're both white in color, so what's the big difference?
Contrary to popular belief, white gold is not a pure white metal - it is created from a mix of gold and other metals (alloys), such as nickel, to create the white tone. The true and pure color of gold is actually yellow. More durable for everyday wear, white gold does usually need to be 're-plated' with a rhodium solution (essentially a liquid coating of platinum) every 6 months or so, depending on your daily lifestyle to keep it bright and white.
Platinum, on the other hand, is naturally white in color, but is more expensive due to it being a more rare metal. It is not mixed with other metals or alloys and will maintain its white, metallic color over time. Platinum, however, wears a bit differently than white gold - becoming more dull in its sheen overtime due to it being a more malleable metal.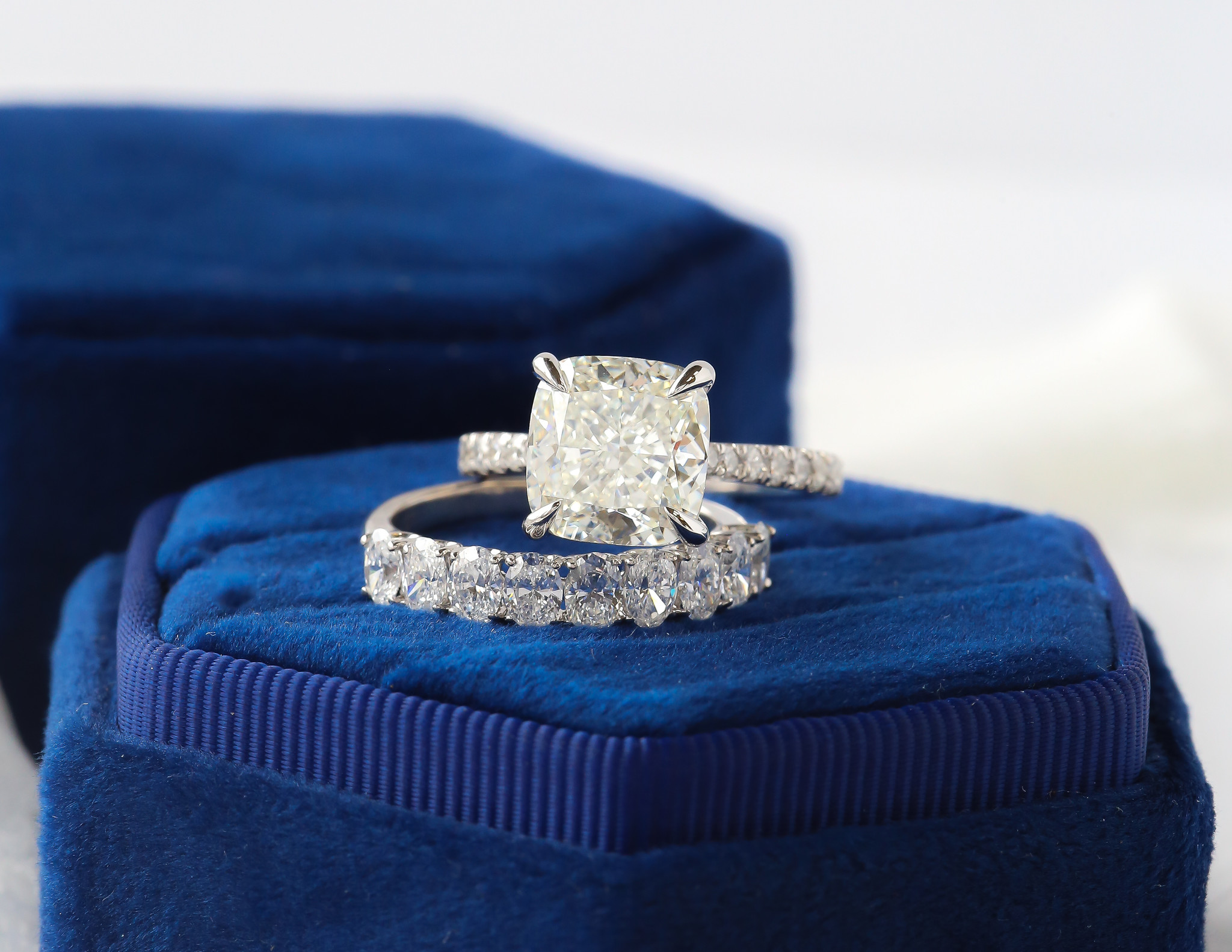 Why is Platinum more expensive than white gold?
Platinum is roughly 40-50% more expensive than white gold because platinum metal has a higher density, therefore more platinum metal is required to create a piece. It is also more rare than gold, which contributes to its higher price tag. For example, a solitaire engagement ring setting in platinum will be several hundred dollars more expensive than that of one created in white gold.
Comparing the price of white gold and platinum gram for gram, you don't see much a difference, but like we stated before, the amount of metal needed to create a piece is very different because of density levels. White gold is a mixture of durable metals, therefore much lower in price and more affordable than platinum in comparison.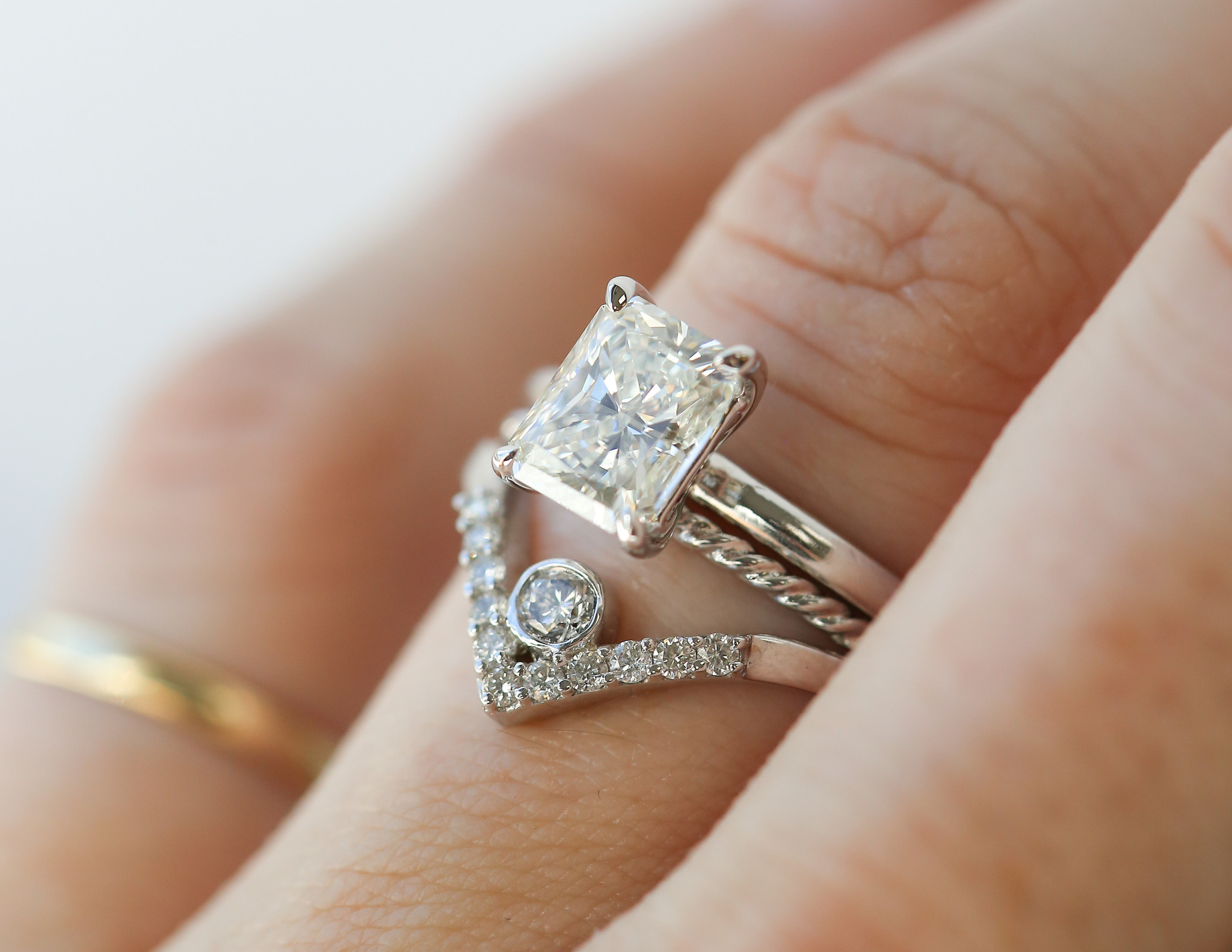 Which one is more durable?
Majority of people that are asking this question are deciding between the two metals for their engagement ring or wedding band. With those being pieces you'll wear every day, ensuring that you have a durable metal is very important in the decision making process! In general, platinum is a more pure metal and though it's heavier than gold in weight, it is much more bendable and malleable because of its density. Meaning that platinum is more susceptible to scratches and moved prongs over time than white gold. Platinum needs a routine polishing and cleaning to keep a smooth appearance, so it tends to a have a bit higher upkeep than white gold.
White gold is durable enough to wear everyday because the mixture of metals and alloys within it helps strengthen and increase it's ability to withstand everyday wear-and-tear.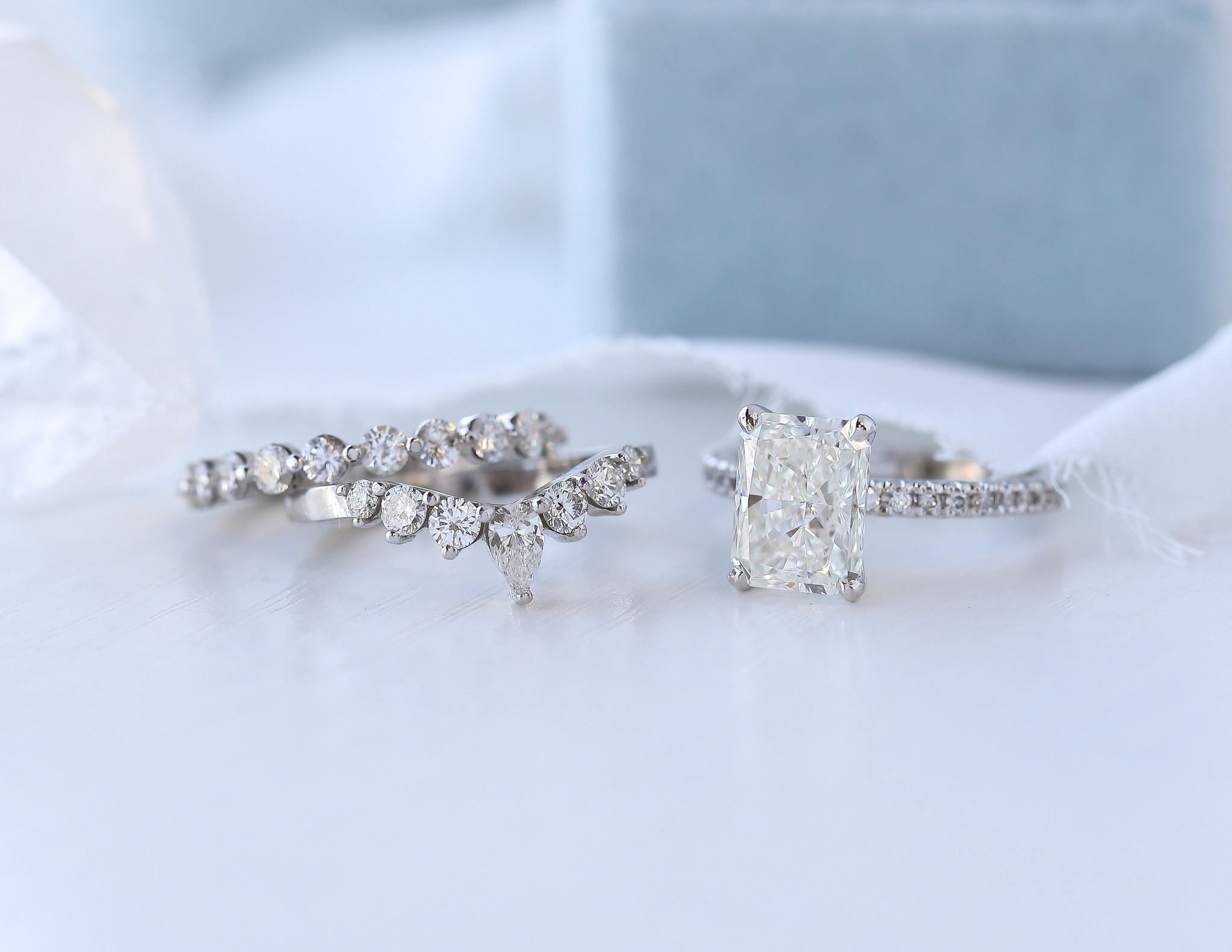 Which metal is more popular for jewelry? 
Trends come and go, but when it comes to the 'white metallic metal', platinum seems to be the most popular choice for engagement rings within the jewelry industry. There is a certain elegance associated with a platinum ring, regardless of its overall durability or the facts of how it wears over time.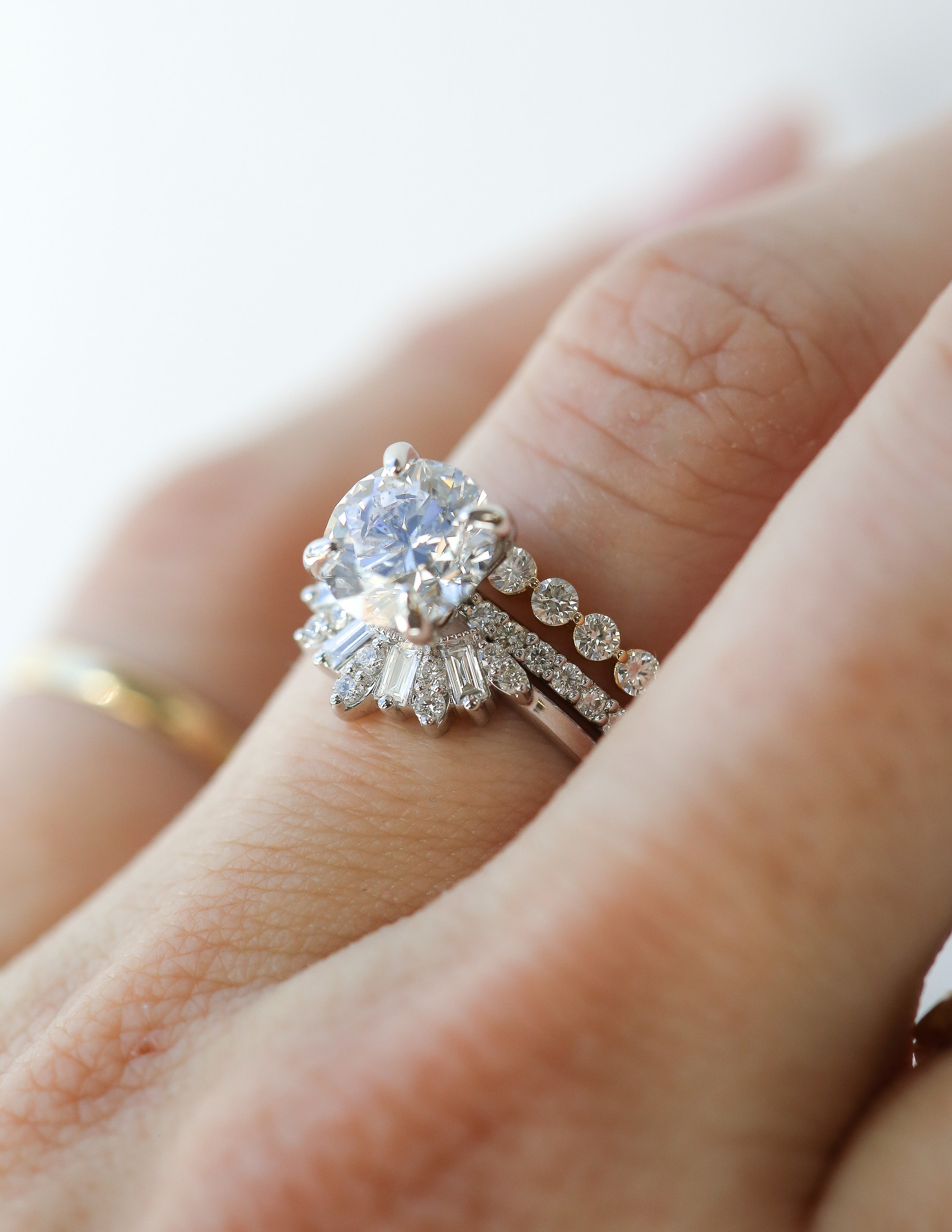 I've heard I should pick platinum if I have sensitive skin - is that true?
Platinum is the choice for you if you have sensitive skin, due to it's purity! Like we stated, white gold is created from a mix of different alloys and metals, including nickel, which can lead some people to have a skin reaction or irritation. While rhodium-plating over white gold can help eliminate the contact of nickel with the skin and is a solution for some, opting for platinum should ensure there is no allergic reaction when wearing your jewelry if you do have a nickel allergy.
__________________________ 
Are you ready to pick out a gorgeous ring for yourself or someone special? Our showrooms in Brentwood and Mt. Juliet have tons of different options, in all metal choices, for you to choose from! Our Master Jewelers and Stylists can help you create a custom one-of-a-kind piece in the metal of your choosing that's sure to be cherished for a lifetime!